Date: April 28th, 2019
Time: from 10am to 4pm
Welcome!
Residents of all ages can gain important fire safety knowledge at the West Potsdam Volunteer Fire Department Public Safety Open House on April 28th. The station, located at 801 County Route 34, Potsdam, will be open to the public beginning at 10am. Everyone is invited to tour the station, explore the fire trucks and participate in hands-on activities and demonstrations.
Demonstrations
A roof ventilation demonstration will be held at 10:30am. It shows how firefighters reduce fire and smoke damage by cutting holes in roofs to allow heat to escape. The Potsdam Fire Department will demonstrate their tower 5 apparatus spraying water from it's 101 foot aerial at 11:30am.
A gear donning race will be held at 12:00pm. See how fast a firefighter can put on their personal protective equipment. At 1:00pm Potsdam Rescue and West Potsdam First Responders will extricate an entrapped victim from a vehicle. The victim will be loaded onto a LifeNet of NY Helicopter at 1:30pm.
At 2:30pm a foam application demonstration will take place.
Hands-on Activities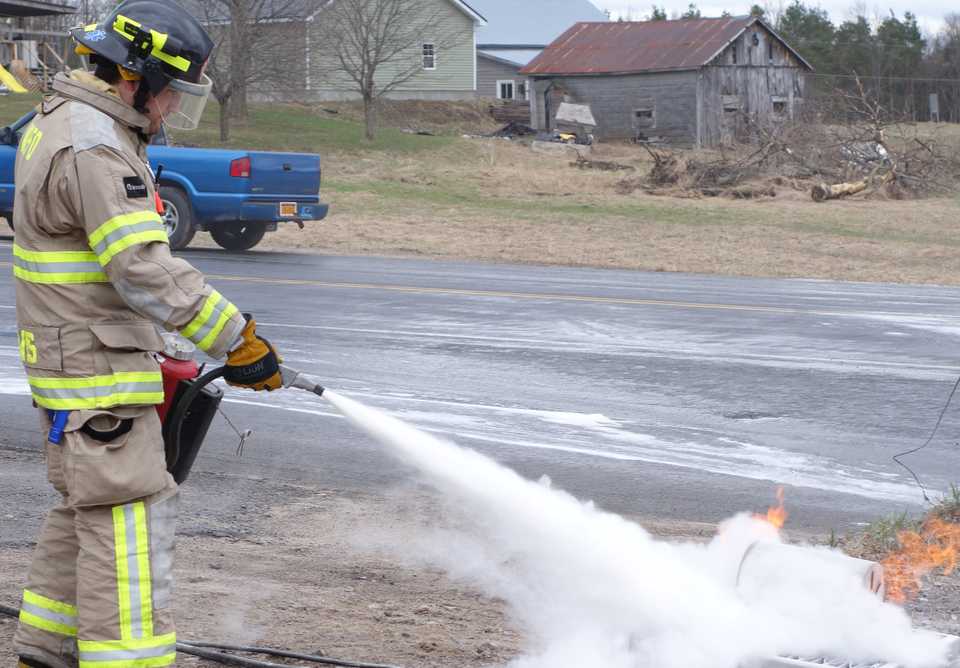 Also at 2:30pm community residents can put out a controlled fire using dry chemical fire extinguishers. This hands-on activity gives everyone an opportunity to both learn and practice how to properly use a fire extinguisher. This event is followed by another hands-on activity -- at 3:00pm the Saint Lawrence County 'smoke trailer', which simulates a smoke filled home, will begin operating. Residents can experience first-hand the difficulty in escaping a burning home.
Lunch
A free lunch of burgers, hot-dogs and salad will be served from 12:00pm to 2:00pm
Kids Corner
Throughout the entire day short safety videos, pamphlets and kids corner activities will be available, including:
face painting
coloring pages
turnout gear dress-up
safety topics such as practicing a family fire drill
meet the firefighter, this is an excellent opportunity for young children to see firefighters in their turnout gear, and try on some gear themselves.
Schedule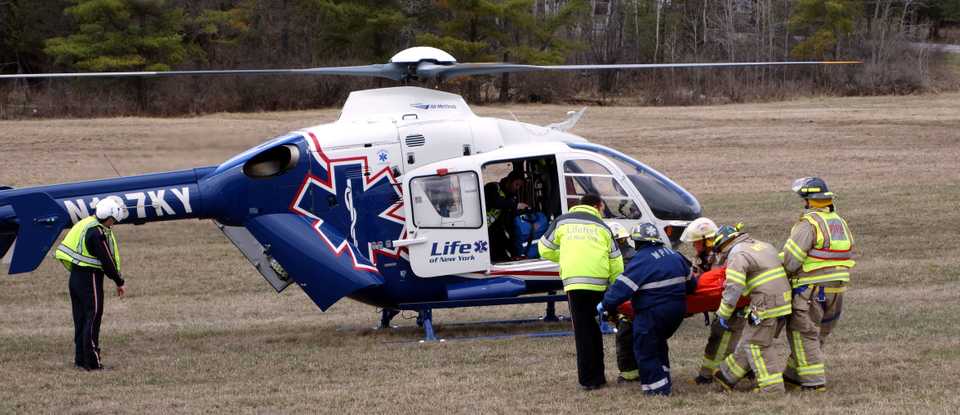 | Time | Activity |
| --- | --- |
| 10:00am | Open house begins |
| 10:00am | All day kids corner activities |
| 10:30am | Roof Ventilation Demonstration |
| 11:30am | Potsdam Fire Tower 5 Demonstration |
| 12:00pm | Free Lunch starts, ends at 2:00pm |
| 12:00pm | Gear Donning Race |
| 1:00pm | Car accident victim extrication |
| 1:30pm | LifeNet of NY Helicopter |
| 2:00pm | Free lunch ends |
| 2:30pm | Foam application Demonstration |
| 2:30pm | Fire-extinguisher hands-on activity |
| 3:00pm | Smoke trailer 'escape' hands-on activity |
Directions
West Potsdam Fire Dept
801 County Route 34
Potsdam, NY 13676

For more information
please call (315) 268-1000